I was born and raised in Kiev, Ukraine and studied math at a local university. Martial arts became a hobby in school after my father brought "Vital Karate" by Masutatsu Oyama as a present from his trip to Japan. Later I learned that he had been training in hand-to-hand combat for years with instructors for police special forces. That's how I met some outstanding folks in the field - Alexander Gartvich, General Director of the Ukraininan National Association for Hand-to-Hand Combat and Victor Vargotsky, a champion kickboxer presently residing in Quebec, Canada.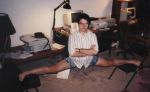 Both instilled appreciation and love for martial arts in many students and I am proud of their acquaintance to this day.
Several years later, I traveled to Minnesota, USA to complete my academics and studied Taekwondo and boxing along the way. Eventually, I decided to stay in North America and settled in Toronto, Canada.
Despite all the background in martial arts, it was my wife who learned about Systema and suggested that I should try it. To this day, I am much greatful for her persistence.
As taught by Vladimir Vasiliev, Systema made me realize that prior 18 years of martial arts training could have been put to a much better use. Looking back, those martial arts were good for a sport, but not much beyond that.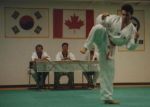 Systema, on the other hand, is truly a system of values and a way of life which keeps growing on me with every class. As a side benefit, it helped me heal a few old sports-related traumas doctors gave up on.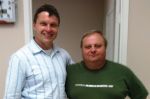 Being a Toronto resident, I enjoy proximity to Vladimir Vasiliev's Systema Headquarters. If you are a follower of Systema, we most likely met in one of Toronto seminars or Summer Camps; you may also recognize me in several Systema DVDs such as Valentin Talanov's "Breathwork and Combat" .
Presently, I am Instructor at Vladimir's school and am happy to share with you what I learned in his classess.